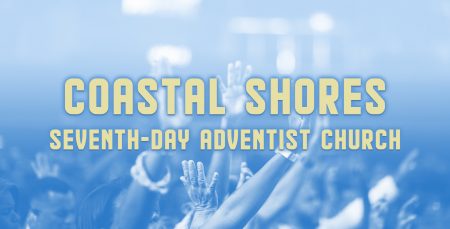 About Coastal Shores
Virginia Beach is the most populated city in the entire state of Virginia.
In 2013, there weren't any Allegheny East churches in Virginia Beach, VA, however, that would soon change.
Ten members of Calvary SDA church in Newport News, VA (Robert Johnson, Ken Guillaume, Beverly Guillaume, Mozart Desrosiers, Natasha Momplasir, Rolston Audain, Kristal Audain, Jude Marc, Dayanna Marc & Ingrid Williams), two members from Compostela Heights SDA church in Norfolk, VA (Todd & Swehla Hunt) and two members from Norfolk SDA church (Claudius & Verlan Rogers) set out to plant a church in Virginia Beach, VA. For several months this core group met in each other's homes to build community and discuss core values, mission and vision. 
In 2013, Pastor Keenan Tyler served as an assistant pastor for Calvary SDA church. With the help of the mother churches and their pastors (Trevor Kinlock and Mike Edwards), the core group and Pastor Keenan Tyler came up with the name (Coastal Shores Seventh-day Adventist Mission) and plans for the church plant.
On opening day, January 18th, 2014, over 300 people were in attendance. The first location that Coastal Shores met at was 409 First Colonial Road Virginia Beach, VA 23454. A year later, Coastal Shores moved to 136 South Lynnhaven Road, Virginia Beach, VA 23452.   
Since opening day, Coastal Shores has stayed committed to evangelism, outreach and spreading the Love of God to build up His Kingdom.
In January 2022, Coastal Shores moved to church status but continues to have a missionary mindset.
---
Our Beliefs
We believe that God loves you, and that we are stronger when we work together!
Prairie is part of the sisterhood of churches in the worldwide Seventh-day Adventist Church, a mainstream Protestant church with approximately 25 million members worldwide, including more than one million members in North America. The Seventh-day Adventist Church seeks to enhance quality of life for people everywhere and to let people know that Jesus is coming again soon.

Adventists believe a Trinity of three persons—the Father, the Son, and the Holy Spirit—make up one God. They made salvation possible when Jesus, the Son, came to earth as a baby in Bethlehem and lived a sinless life in accordance with the Father's will. When Jesus was crucified for the sins of the people of the world and arose from the dead on the third day, victory was won for everyone.

When He returned to heaven following the resurrection, Jesus left the Holy Spirit to serve as our Comforter and Counselor. He promised to return to earth a second time to complete His plan of salvation and take His people to heaven. Adventists are among the believers who look forward to that day.

Adventists believe that God is concerned with the quality of human life, and that everything—the way we live, eat, speak, think, treat each other, and care for the world around us—is part of His plan. Our families, our children, our jobs, our talents, our money, and our time are all important to Him.
---
Meet our Pastor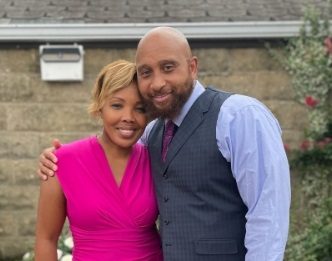 Pastor Keenan Tyler hails from Brooklyn, New York.  He did not grow up in a Christian household, however the influence of his grandmother and childhood babysitter fostered a love for God and for people at a very young age. Pastor Tyler didn't finally wholly submit to God until he was a young adult. 
Upon graduating high school, Pastor Tyler moved to upstate NY to play basketball at a junior college.  One year after graduating from junior college, he joined the United States Navy. He was subsequently stationed in Newport News & Norfolk, VA.
In 2002, Pastor Tyler visited a non-denominational church in Chesapeake, VA. After an invitation to come out and play for the church basketball team, Pastor Tyler soon joined the church and moved quickly to get involved.  Shortly thereafter, the senior pastor began to groom Pastor Tyler to be his assistant. 
One day in the summer of 2003, Pastor Tyler received a brochure in the mail to attend a nearby prophecy seminar in Virginia Beach.  God used the prophecy seminar and a local church elder to witness to Pastor Tyler.  When the seminar was complete, he knew God was calling him to join this Seventh-day Adventist movement.
One year later, in 2004, Pastor Tyler joined Calvary Seventh-day Adventist Church in Newport News, VA.  While attending the church, Pastor Tyler could still feel a call on his life to go into ministry and preach this new truth he had learned full-time.  With the mentorship of Pastor Trevor Kinlock, he began his journey to full-time ministry. When his time of service in the military was up, he enrolled at Andrews University, where he would graduate with a Master of Divinity degree. After Seminary, Pastor Tyler was hired by the Allegheny East Conference, where he served as the assistant pastor of Calvary SDA in Newport News, VA, & the planting pastor of Coastal Shores in Virginia Beach.   
Pastor Tyler is passionate about his wife & best friend, the former Ebony Elliott. Together they have three kids - Kiyanna, Amaya & Elijah. 
Through the years, Pastor Tyler has adopted the motto that he lives by "Pain is just weakness leaving the body", and his favorite text is Phil 4:13 - I can do all things through Christ which strengthens me.